Written on 4 April 2020, Updated on 2 July 2021.
The time to build your art collection is now. Whether you are a new or seasoned collector, a certain amount of time is required to browse, connect (digitally) and discover artists that really speak to you. What you hang on your walls is a direct reflection of yourself and that is why there is nothing more personal than your art journey. Whether you are buying on a piece-by-piece basis or cultivating a long-term art collection, the artworks you acquire reflect who you are at that point in time. Think of it as your personal diary, your story to tell through the acquisitions you've made!
We know the process of art collecting can initially be intimidating. Notions such as 'art collecting is for that 1% of society' or that 'you need to know art to appreciate it' is far from true! Emergeast.com was born to break down these walls and false assumptions. By encouraging art lovers to browse digitally from the comfort of their own homes, we hope this process is much less intimidating than you assumed! It is actually rather fun, creative and very easy. Here is an easy 4 step guide on how to collect art online.
1. Decide on a budget
Art should not be a burden on you, decide on a comfortable budget and work within that. First-time buyers should allocate a smaller budget, there is so much great art at all price points and luckily for you, you can now filter by price range on online art galleries. Working with budgets will allow you to narrow down your options and is also a good exercise to discover how much great quality art is available at your range.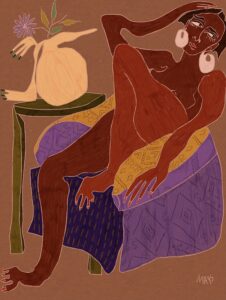 2. Do your research & ask all the silly questions
Once you've understood what it is you are after, do your research. Read about the artist/s you feel drawn to; what are their inspirations, do they resonate with you? You'll also learn more about yourself during this process. (If you are buying for investment, this is the time you would look at the artist's CV and portfolio).  Feel comfortable with asking questions, get in touch with the gallery/the artist to form that connection - online art galleries and websites have an art consultant or chat system on hand for your every question. It is crucial to not feel intimidated in doing so. Learning as much as you can about an artist will enhance your relationship to the artist and their work.  Remember, the expert was once a beginner. There are no rules, no regulations and no question is a silly question!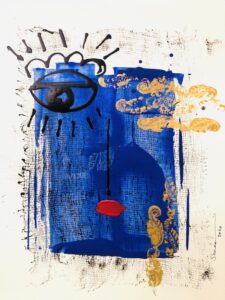 3. Browse galleries 
With the entire art world going digital, there is nowhere like the world wide web to get started. In 2020 we saw an entire art fairs go online over night such as Art Basel Hong Kong as well as the inauguration of digitised Al Serkal Avenue (a brick and mortar art district) in Dubai, who would've ever thought we could be visiting the district in 3D from half way across the globe - 360 degree exhibitions are the new opening nights!
Pay attention to what catches your eye by browsing online galleries, fairs, scroll on your gram and take note of what tickles your fancy. Get to know your taste and gauge your style by noticing those moments where you feel a connection to a piece of art. Ask yourself questions, such as why am I drawn to this piece? Does it alter or inform my perspective on some aspect of life? Is it calling to me in a way I can't explain? When you feel that emotional connection to an artwork…this is where the magic happens!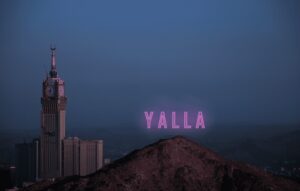 4. Be obsessed
Fall in love with the artwork before you buy it. It's important to wholly identify yourself with and love the artwork you are acquiring. Listen to your instincts, your heart and when you find that special connection, take the leap! (if within budget of course). Once you start the buying process you will gain more confidence in expanding your collection.  Now beware, you might have caught the art bug...
Build your art collection as if you're building your legacy. As you develop your style and gain confidence in dabbling into new mediums or quirkier artists, you will find your own voice in the process. Your early acquisitions will seem like your eldest children, while artworks acquired at a later stage in life will seem more refined and more informed purchases with your expanded industry knowledge. Start your story and enjoy the ride!
Explore emerging MENA artists under $1000!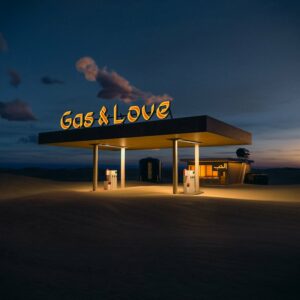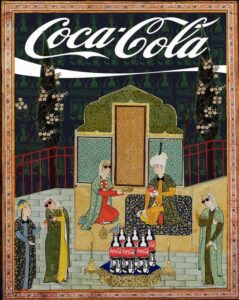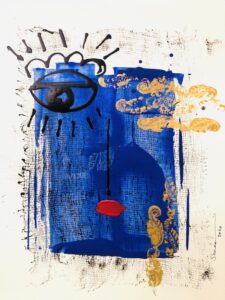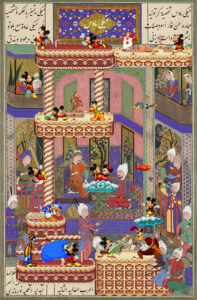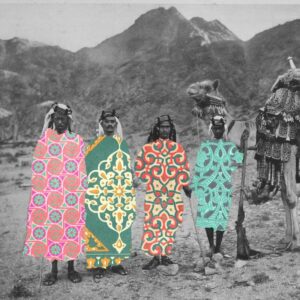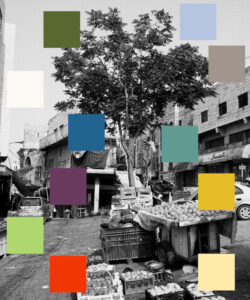 Fun fact: a number of mid-career artists still have affordable artworks for young collectors to access! Check them out: