While works on paper are often thought of as primarily artists' sketches as a foundation for larger works, there's so much more that this medium entails. Works on paper encompasses various media such as collage, photographs, watercolour and printmaking that all use paper as its primary surface. With an accessible price point and an intimate look into an artist's creative practice, works on paper are a great way to start or build on your art collection. Here are 4 things to know about works on paper.
1. Works on paper are accessible
Compared to other media, works on paper have collector friendly price points, attractive to the emerging collectors looking to start their collections or for more experienced collectors to expand their collection. It is also an opportunity for collectors to get their hands on more established artists' works  - worthy additions to any art collection! Ranked as a Gold Member of the Iranian Association of Professional Painters, Janet Hakopian's works have made their way to regional and international collections including two Bonham auctions. Her unique ink on paper series offers an opportunity for more emerging collectors to enjoy her work.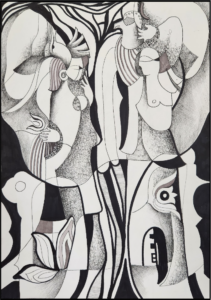 2. The art world is taking notice
Over the past 5 years, the art market has taken notice of the value of works on paper. In art fairs, there has been more curation of works on paper through special booths or fairs dedicated to the medium. As one of the oldest art practices, works on paper is a great example of an artist's technical skill and remains an essential medium for collectors to consider investing in. In Bouthayna Al Muftah's recent solo exhibition, her mixed media on paper were on display complimenting her larger works on canvas, showcasing her multidisciplinary practice of her profound exploration on the fast development of Qatari culture and storytelling.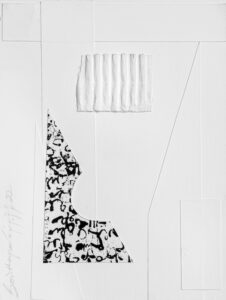 3. It offers a glimpse into the artist's mind
Works on paper showcase an artist's willingness to experiment and give an intimate look on ways they expand on ideas and skills across different mediums. As collectors, paper is also the most relatable medium as it was the most accessible practice for us as children - this automatically creates a sense of connection between artist and collector. Iranian artist Maliheh Zafarnezhad's works on paper presents various mediums the artist likes to create with such as acrylic gel transfer and collage. Through this dynamic practice, Maliheh creates thought provoking statements often related to love, sentiments, loyalty, obligation and social issues in Iran.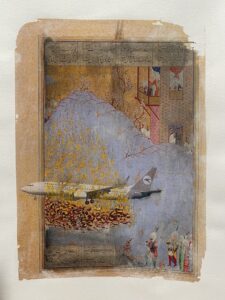 4. Works on paper are delicate and require care 
Since paper is a sensitive material, it is important for collectors to make sure the environment in which they place the artwork is suitable, such as making sure it's in a dry temperature - controlled space, far from direct sunlight! Key tip: asking your framers for UV-protected glass. With these factors in check, your work on paper is in safe hands! Ahoo Hamedi's water colour based works on paper showcase the delicacy of the medium with its transparency, lightness and weightlessness.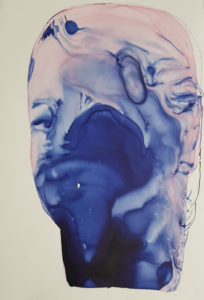 Look no further! Add works on paper to your art collection by browsing here.