The digitisation of the art industry has changed the way we buy art. Art lovers and young collectors now have access to wide ranging artists from the comfort of their own home! With the chance to connect with artworks, artists and everything in between, collecting art has never been so easy. Here are 6 reasons why you should build your collection now.
1. Emotional Investment
Curating your art collection is a means of self expression which reflects your individual personality. The emotions evoked with acquiring an artwork are deeply personal, whether you identify with the subject or if the colours take your breath way, that deep connection between you and the artwork you buy is priceless. According to Hiscox 's 2019 report, 95% of young collector's art purchases is based on the emotional benefits. If you buy original artwork, you automatically ensure your collection is only made up of the worthiest pieces.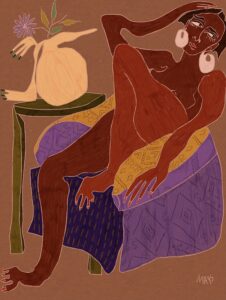 "Emotional reaction and cerebral challenge come hand in hand with art collecting - it's the added bonus beyond the aesthetics!." - Emergeast Collector, 28, London
2. Originality
An original artwork makes your space yours. How often have you noticed the same Ikea artwork in friends' living rooms? The originality of the piece evokes more of your personality in your home and makes you just as unique as your artwork. Some people express themselves through what they wear or what they do, while others collect interesting things that say just as much about themselves. Have fun with it!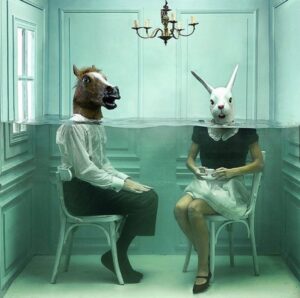 3. Build your 'Story'  
Build your art collection as if you're building your legacy. As you develop your style and gain confidence in dabbling into new mediums or quirkier artists, you will find your own voice in the process. Your acquisitions are a direct reflection of your life journey (even that $50 artwork you picked up on your last holiday!) and a way to build your life narrative. Listen to what you are being drawn to and ask yourself why - we guarantee you'll find a bit of you behind it!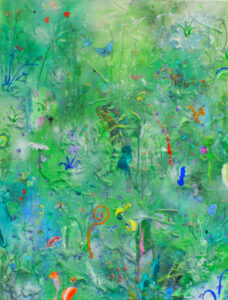 4. Grow with the artists
When you buy from emerging artists' you are accessing artworks at an affordable price, while directly contributing to their growth and development. Creating that early relationship is beautiful as you support their career as well as acquire artwork cheaper than your latest iPhone (it also lasts much longer too!). Perhaps your collection will include the next Jeff Koons! If you feel a connection to it, it's worth looking into it and the artist.  Though investment purposes shouldn't be the main incentive for buying original art, it doesn't hurt that a piece you bought ten years ago has doubled in value. Always a fun bonus in the art of art collecting!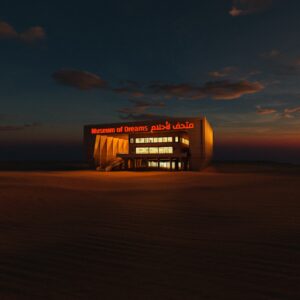 "I want artists to know their voices and messages are being heard and seen - as they are the mouthpieces of our time." - Emergeast Collector, 37, Cairo
5. Learn something new (and pass it on!) 
Every artwork tells its own story, delving into the world of art is a Great (capital G) exercise for the mind and soul. Through research, online browsing and gallery visits - you're able to gain insight into history, culture, traditions and so much more just through the appreciation of one artwork. The road to art collecting is paved with knowledge that expands your horizon beyond your walls. As they say, knowledge is power!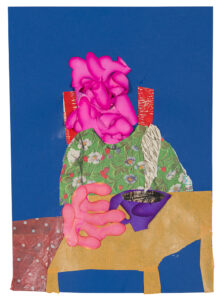 6. A piece of home
Collecting art that feels like home reinforces your sense of identity, whatever home is to you. One of the biggest inspirations for artists has been driven by their cultural identity. For example, acquiring an artwork by artists of your home country keeps your heritage alive and offers you your very own piece of home on your walls. As third culture kids ourselves, there's no better way to keep our roots alive than through the artworks on our walls.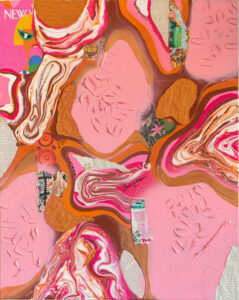 There are plenty more reasons on why to collect art, we tried to keep it short! Did you know, according to neurobiologists viewing art can increase your dopamine levels and the activity in the brain's frontal cortex to experience the same feeling as being in love (or other ecstasy feelings!).
If you don't know where to start and want more information on how to collect art, here's a 4 step guide to set you in the right direction. Remember, the value of the art you acquire should be driven by what you love, turning your 'A-ha!' moment to a personal investment.