People never forget how you make them feel. Important milestones like the holidays are made all the more memorable with the addition of a thoughtful gift. While last time we told you how an artwork could be that special gift, this time we're going to tell you how to choose the right one. Although it may seem daunting to successfully separate your own taste from that of the person you are gifting, some research and careful thought can guide you to finding that beautiful and unique artwork that will last a lifetime. We're here to guide you with a few tips:
1. Set your budget
By first setting your budget for your gift spending, you will be able to eliminate some artworks to help narrow your choice. With a simple click on the filters on our website, you can look through the artworks based on your specific range in addition to size dimensions, styles, and the artist's origin — all fitting to help you find the most personal gift.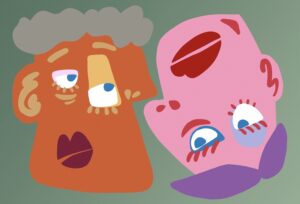 Look at us, we're trying to fight all odds, Sara Tohme, $350
2. What art does your loved one already have?
It may seem obvious but their style is most likely not far from the art they already have in their home. Which goes to say if they're into abstract art, it might be a risk giving them a detailed portrait. It could also help to remember the past conversations you've had with that person on art that may give additional hints as to what they will love. (asking their family member for more clues is also a way to go;)). As for those who have never collected art before, buying them their first piece will stand as a milestone, either as the start of their art collecting journey, or as that one special piece they'll always remember you by.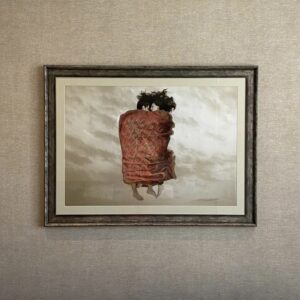 Exit of Shirin & Farhad series, Babak Kazemi
3. How has your giftee already decorated their space?
While the expectations aren't for you to become an interior designer this holiday season, having a sense of what style of furniture they have and what they may have already collected should give you a hint of what subject matter they might like in artworks. When choosing a painting that will fit in seamlessly, considering the  colours in their house that can be complementary to or analogous can also help make your choices easier.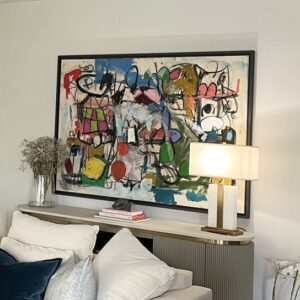 The Hyacinth House, Taher Jaoui
4. What if they don't have much wall space?
Smaller paintings as well as photographs and prints are always a safe bet (as well as more affordable). Examples like Ahoo Hamedi's Vase series, Soha Ghandour's iconic, Calligraffiti piece or Beya Khalifa's, The Kids are Not Alright are always no-brainers for that guaranteed love at first sight.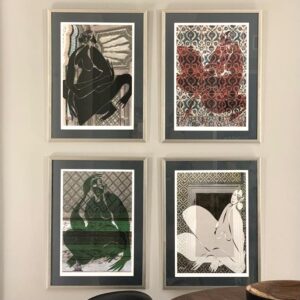 Andalusian series, Mays Al Moosawi, $600
5. What hobbies or interests do they have?
Art usually captivates people because of its emotional appeal which is also why people end up buying it, realizing they can't live without it. Art can also strongly reflect someone's taste and personality. Looking though the theme of the artwork as one lens, will help make sure your recipient will develop a connection to it. Whether the person you are gifting is a culture vulture, very much in love, or always ready to go out, we have the artwork perfect for them. Take a look at our curation to show how well you know that person.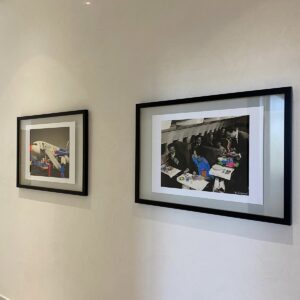 Plane Party & I'm Coming Back, Two R One, $750