It comes to no surprise NFT collections are growing by the day meaning collectors are increasingly curious to explore the different ways they could enjoy their NFTs, both IRL and in the metaverse. While we're still awaiting for technology to catch up with the rapid NFT momentum, there are already various ways one can display and get creative to show off their latest digital asset.
1. On a regular TV Screen
TV screens are no longer just for Netflix binges. One of the simplest ways to enjoy an NFT is by displaying it on a regular TV screen. Think of it as digital art adorning your screen instead of a turned off TV! Any TV can support a high res file. For the dedicated collector who wants a permanent display, you could flip the TV vertically as most (not all) NFTs are portrait orientation.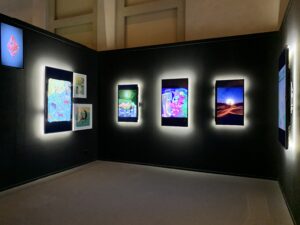 Emergeast NFTs displayed on regular Samsung TV screens at Art Dubai March 2022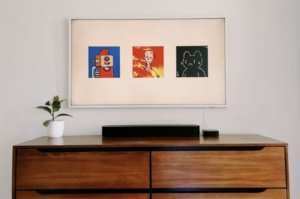 Three NFTs displayed on a Samsung TV screen
2 On a Projector
NFTs are creating a comeback for projectors. If you're looking to create an ambiance with your NFT in a darker lit room, a projector could be the way to go! Playing an animation on loop creates a great background effect for any room.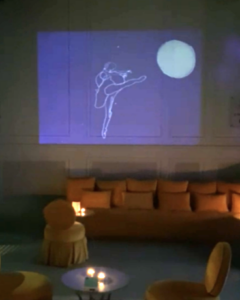 FEMENA private dinner experience hosted by Emergeast at Le Guepard, March 2022. Artwork: Parin Heidari's 'Two Miles Too Far'.
3. On a small physical display screen
It doesn't always have to be go big or go home. Sometimes a small physical display can create a more intimate and delicate experience with your NFT. This brings a physical collectible feel to the NFT that's easily transportable! Infinite Objects and TokenFrame are two places where you can upload your NFT and print it on a screen and have it easily shipped to you.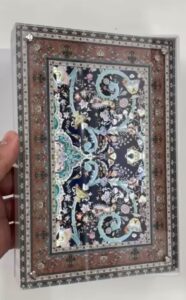 Jason Seif flying carpet displayed on small LED screen, March 2022
4. Print & Frame
Who says tradition and technology can't mix? If your NFT is a digital still and not an animation, one idea could be printing and framing it, similar to how you would a digital print. Oftentimes digital NFTs can come with unlockable content - one being access to download a high res file of the artwork for physical display. If you're in contact with the artist on twitter or discord, don't hesitate to get their feedback on printing advice and special touches you can add!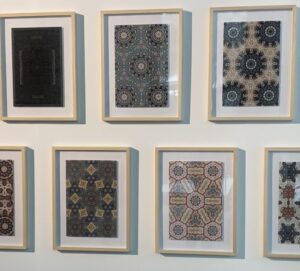 Jason Seif printed Generascope NFT collection, March 2022
5. In the metaverse
And of course, enjoying your NFT in the metaverse! Whether that be in your own virtual gallery or enjoying your NFTs in a wallet. The room for imagination in this realm is limitless. You can look into virtual lands like Decentraland and Sandbox or Oncyber that offers easy to use solutions for displaying your NFTs in 3D experiences. Let's see what the near future has in store for us.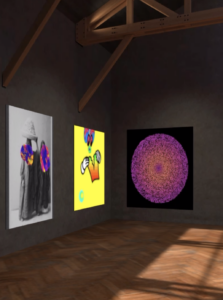 Emegeast NFT M.E. display on Oncyber.io, Nov 2021