VIEW THE FULL ART DUBAI CATALOGUE
HERE
It was an honour to have our first participation in an international art fair, Art Dubai Digital 2022. Presenting 'The Phygital Dimension', the exhibition unveiled Tarik Chebli's genesis NFT Shikogabana while bringing Hana Shahnavaz's Persian miniature paintings to life. Thank you to everyone that passed by the booth, engaged in conversation, and took the time to hear the artists' inspiring stories.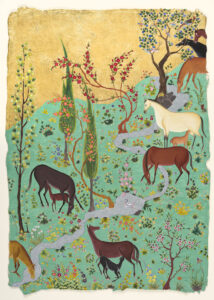 A Meadow For Shabdiz NFT, Hana Shahnavaz
'The Phygital Dimension' explored the unparalleled opportunities for artists and Next Gen collectors alike. We advocated the phygital realm by offering IRL utility for selected NFTs to bridge the gap between the physical world and the Metaverse. We witnessed the entrance of traditional collectors into the space, as we successfully sold seven NFTs that marked a lot of collectors' first NFT purchase.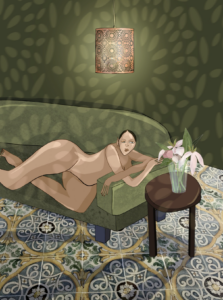 I Like You, But I Love Myself NFT, Mays Almoosawi
Next stop, our official move into the Metaverse with our NFT platform launching in late 2022.
Join the digital revolution