In the last two years, the art market has been heavily shaped by the pandemic - whether it was the return to nature and figurative art or the influx of digital art and talks of the metaverse or the dependency on the online world for all things art. With drastic change already taking place in the art market, what's yet to come in 2023?
1. Building on momentum of the physical art world 
With the return of the physical art world 'post pandemic', there will continue to be a range of in person fairs, auctions and exhibitions with a jam packed calendar for this year's art season. While 2020 and 2021 witnessed a rise of online activations and in person cancellations, 2022 was the return of in person art events, proving the physical will not be fully replaced. 2023 will look to keep this momentum with major art fairs planned internationally like 1-54 in Marrakesh to Art Basel, Frieze and more.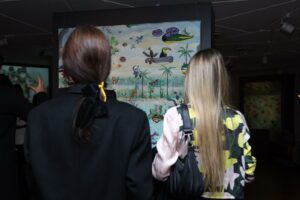 2. The demand for female artists will continue to grow
Collectors see art by female artists as a promising investment. According to a BBC documentary, auction sales for Post-War and Contemporary artists are increasing every year with secondary market prices growing 29% faster than their male counterparts.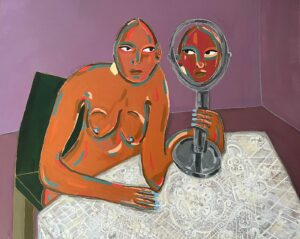 3. Consolidation of the physical and digital 
After the digital art and NFT boom and cool down, we are still seeing the art market experiment with ways to further include digital art and blockchain to art market activities. One example was the launch of Christie's NFT platform during one of the biggest events of last year: Art Basel. 2023 will continue to bring together the physical and digital. The MENA region will further participate in this adaptation to new technologies to empower creatives.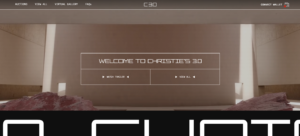 Christies' NFT Platform
4. Trend towards abstraction with a love for the figurative 
With the loss of human contact in the early days of COVID, there has been a greater appreciation towards figurative art. This year looks like we will see more interest in artists experimenting with the figure with abstraction and movement.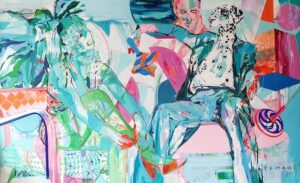 5. Finding art that connects with the soul 
Art collecting has expanded to much more than solely following trends or attempting to ride on the momentum of an artist, collectors are also seeking to connect deeply with a painting and resonate with the subject they are looking at. 2023 will be a year of more storytelling and intimate conversations with artists and inspirations behind their work.
Start your art collection today! Browse for the latest artworks here.