Amsterdam based Moroccan artist Muhcine Ennou's new media series  joins emergeast.com. Find out all you need to know!
Who is Muhcine Ennou in 3 words 
Curious, artist, designer.
What sparked the start of your art journey (especially as a self taught artist) 
My fascination with photography started off as an act of pragmatism. As a child, I didn't use to like being photographed in the mandatory family photos, so in order to escape from this, I took it upon myself to take the family photos. Years later while I was obsessed with design and architecture, my uncle gave him a camera to pass the time. This turned out to be a pivotal point in my career, since this let to the habit of taking a camera with me at all times, and gradually adopting photography as my medium of choice for his artistic expression. Photography actually used to be a getaway from life and everything around me. I was taking photos during my lunch time when I was working as graphic designer, yet every day my appetite to take photos grew larger. I became fascinated with photography. To me, photos are a multifarious combination of what any human can see, suffused concurrently with all the negative and positive spices of life, stories told in brief moments.
Talk us through your latest series and your inspirations behind it 
I like the feeling that you get when you're in the desert, I wanted to travel around the deserts and make a project of abandoned places and whatever I'll find, but I didn't have the time to do that as I was in a period of moving from Morocco to The Netherlands, and I thought of what I can do to create the project? "CGI"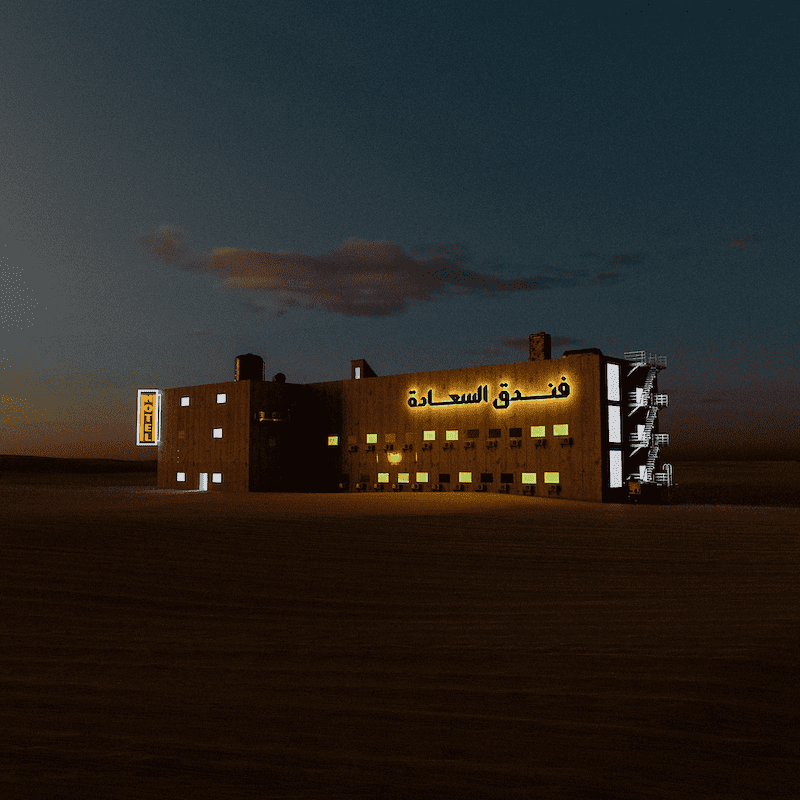 How does your Middle Eastern identity factor in your work?
I don't identify myself to a country or a region I feel like I belong to earth. But my love to the desert is maybe engraved in my DNA because of my origins.
How does CGI serve to better realize your concepts and creative vision?
I was always fascinated of Hollywood movies and how they make they CGI look so real, I was experimenting with it long time ago, but the technology wasn't accessible for everybody and you'll need a lot of money to produce. Now when was thinking about this project I thought I could do something with 3D.. I was fascinated with what I could do, it felt limitless, the only place where I can create something out of my mind something that I would dream and recreate.
What's your favourite moment in your art career so far?
When I share my work or see my work exhibited, and see how people relate to it and how many people have many things in common but they don't know.
Where does Muhcine Ennou the artist see himself in 5 years time? 
We always make plans for the future but there's always something planed for us
I like to go easy and go with the Maktub.