What does it mean to be a strong woman?
A strong woman is one who is strong and daring. To handle situations herself and demand for her own rights. She does not wait. For example, we all look up to our grandmothers as they had strong personalities that transcended into our generation. A strong women is one who can improve her own status quo.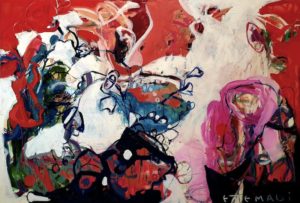 Describe the modern Middle Eastern woman….
When we think of a modern Middle Eastern woman, we tend to look at the ones living in the West; what image have they created for themselves. The cliché that women in the Middle East still don't go to university etc is all false, the modern Middle Eastern woman is always looking to improve herself. She is aware of her limitations and understands that these social constructs are restrictive. She will not fall into the trap and is always looking to develop herself.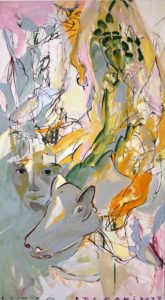 How do you wish to inspire the next generation of female artists?
It is interesting for me to see how the next generation of female artists develop their subjects and technique. How can we escape limitations and create a closer connection between the subjects we are trying to portray and the technique behind it. As I attempt to close this gap,  I'm mindful of this balance between thought and action.
If you had one super power, what would it be?
To have unlimited imagination and dreams. 
View Elham Etemadi's full profile
HERE