What female artists has inspired you?
Shirin Neshat, Mona Hatoum, Ghada Al Kandari and many more.
What does it mean to be a strong woman?
Someone who isn't afraid of sharing her opinion. Authentic and true to herself.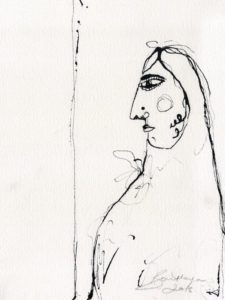 Describe the modern Middle Eastern woman…
Defining her own strength, instead of adhering to a set of standards society has decided women must follow in order to be considered strong.

How do you wish to inspire the next generation of female artists?
I hope to inspire them through my artwork, my attitude, my imperfections, my willingness to want to learn more, do more, and to inspire them to find their own voice.
If you had one super power, what would it be? To fly
View Bouthayna Al Muftah's full profile here