While we never know what the future holds with full certainty, NFTs (Non-Fungible Tokens) have given us a powerful indication that they most probably will be a part of it, if not, an integral one. Here are a few reasons why NFTs are here to stay (at least in the Art World).
1. We're forming digital identities
 NFTs are a part of this new era of forming our digital identities. While we already place so much value to our social platform identities and the content we put out, what better way to express who we are than through mediums of expression as moving and inspiring as art? Think of it as a way of garnering a collection of assets that reflect the deepest parts of you, what you relate to and what brings excitement to your life.
"Art employing technology is not only part of culture but also human condition. NFTs are a tool to disseminate art and NFTism, the community swirling around it at the speed of light." - Kenny Schachter, Artist, Writer and Curator.

Crypto Poetry #1, NFT Animation, Parham Ghalamdar
2. It aligns with values we share as a collective
Authenticity. Transparency. Efficiency. Power of Community. These are all characteristics that breed blockchain technology. With its inception in 2008, blockchain gave the answer to digital trust by providing a decentralized digital ledger that records information in a public space and is predicted to disrupt almost every industry.
While NFTs were first introduced to the public in 2017, it was the pandemic that sparked a larger interest towards its broad use case. Through NFTs, strong niche communities have been forming and growing on different social media platforms like Twitter, Discord and Club House. It's an ecosystem that is refreshingly characterised by its open-mindedness, support and freedom of expression.
"The community being built is the warmest I have been around." - Gabe Weis, prominent NFT artist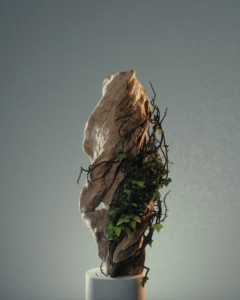 Flourishing, NFT Animation, Muhcine Ennou
3. It validates ownership in a way the Art World has never seen before
For art collectors, things that seemed impossible or difficult to obtain were now happening with a simple click: provenance, validity of ownership to the public, transparency, all encrypted on the blockchain forever.
What once used to be a market of the top 1% in their mid 60s and with a history of transparency issues is now in the hands of Gen Zers and Millennials who place authenticity at the forefront. Traditional auction houses like Christies, Sotheby's and Phillips bravely stepped in to prove the viability of NFTs with Sotheby's even launching their own metaverse platform.
Soon to follow: established museums that will further validate NFTs as a mechanism in placing digital artists on a platform that never existed before.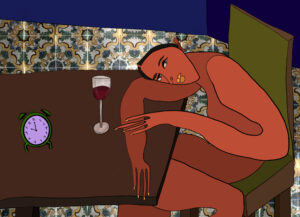 Where Did The Time Go?, NFT Animation, Mays Al Moosawi
4. Digital art and new media can finally be valued in their native ecosystem
Lifetime of royalties. If any digital artist heard that a few years ago would deem it impossible. As encoded in the smart contract of the NFT, artists can receive a royalty on every resale. The artist is not only rewarded for their work but empowered to continue to produce more works that push boundaries.
"NFTs are the future of digital assets and art. What has been possible in the digital space. Authenticity, ownership value, transaction and ownership history, everything written on the blockchain for everyone to see." - Robert Jahns, Award Winning Digital Artist and Photographer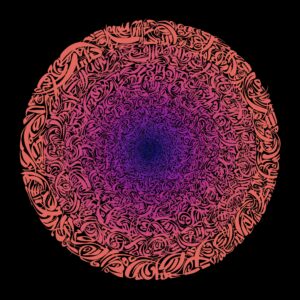 Wortext, NFT Animation, Sasan Nasernia
5. It's a part of a larger movement that is redefining the creative economy
In the art world one can arguably say that it's either replication or it's revolutionary. The NFT movement is most definitely leaning towards the revolutionary side by reminding us of those mediums that pushed the boundaries of the meaning of art like street art, photography, or abstract art. While at first faced with skepticism were later solidified as valid movements in art history.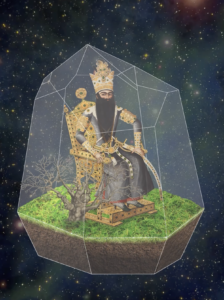 Looking for Utopia, NFT Animation, Farbod Mehr
It's only natural to think that the more time we spend online, the more value we're giving to the space. The NFT movement is unique because it's built for openness and interoperability, working on different wallets and exchanges on well defined standards. It is built for empowering peer-to-peer exchanges that has fostered a positive, innovative and open minded community.
... and it's only just the beginning.
Stay tuned for Emergeast's first-ever NFT exhibition!