In Feb 2020, Durham University's Oriental museum acquired 30 digital artworks for their permanent collection! A significant milestone in Emergeast history and for our artists, many of whom are digitally native. The Oriental Museum in Durham opened its doors September 28 for their latest 'Voices' exhibition, running until 12 May 2024.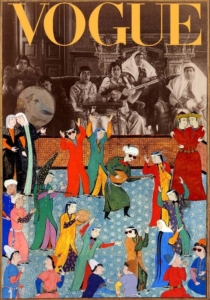 Qajar Wonderland, Rabee Baghshani
The exhibition will feature artworks acquired from Emergeast alongside an impressive array of pieces from the region. 'Voices' celebrates the creative talents of emerging contemporary artists and designers hailing from the MENA region. It is a collection of works that the University has been curating over the past decade, and we are exceptionally thrilled to see our artists' contributions showcased in this exceptional and inspiring exhibition. A massive congratulations to our deserving artists whose works will stand the test of time, we are so proud of you all!