We're excited to launch a new series highlighting a curated selection of artists worth considering as a part of your collection. To inaugurate the series is Tarik Chebli, an Algerian-French artist whose heavily textured works offer a gateway into a mystical underworld of ethereal nature. If you're a nature lover, Tarik's paintings are for you!
Why collect?
- International solo exhibitions including a sold out solo exhibition on Emergeast.com
-  Over 10 group exhibitions
- First place award winner of Cous Bretagne painting contest
- Signature creative practice characterized by his heavily textured canvases of nature scenes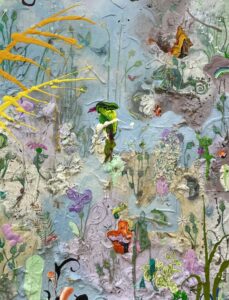 Frogs, Acrylic on canvas, 130x100cm, $5100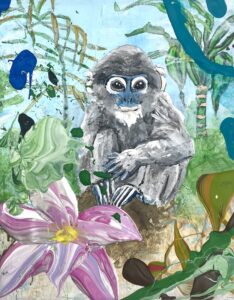 Little Monkey 2, Acrylic on canvas, 28x21.5cm, $640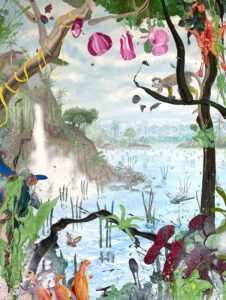 Indonesia, Acrylic on canvas, 130x100cm, $5100
View Tarik's full profile here.