Emergeast and An Effort Art present You Are Your Own Home, a solo exhibition of Omani visual artist Mays Al Moosawi. Held in Cromwell Place, the exhibition is open from 7-11 June and marks the culmination of Al Moosawi's three-month residency at an effort art in Soho, London.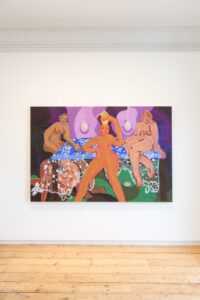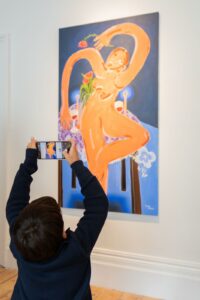 The private view of Mays' first London exhibition opened to a full house and a great reception. Guests were treated to an array of mixed media works particularly, shown for the first time, the femininity and distinctive delicateness of her ceramic sculptures and the expressive palette that engulfed the viewer into an introspective state.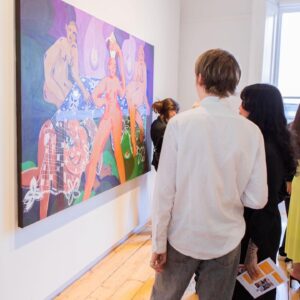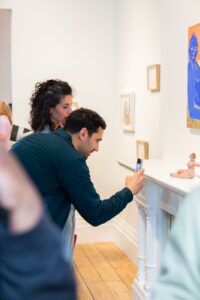 In her debut solo exhibition, Mays Al Moosawi explores self evolution. Her subjects and selves, composed within a variety of poses and domestic settings, are the central focus of this series. Within these scenes, she explores the concept of the home as a sanctuary, a space where women can let down their guard and examine their authentic selves vis-a-vis their conditioned selves in the face of outside pressure and expectation.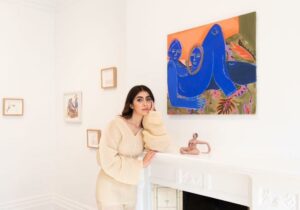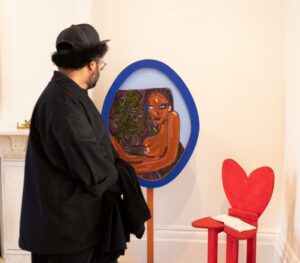 Whether through the immersive scale and bold strokes of her paintings, or the intricate details of her sculptures, she imbues her pieces with a sense of intimacy that draws the viewer in and invites them to connect with the emotions and experiences of her world. Her use of jewel tones and rich colours add a sense of warmth and vibrancy, creating a sense of familiarity that is both inviting and captivating.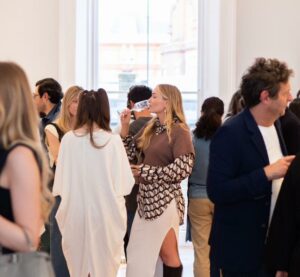 To request a catalogue for You Are Your Own Home by Mays Al Moosawi, please email [email protected]