'Hunna / Elles / ُه  َّن ' is a group exhibition of women artists from or based in the Arabian Peninsula that opened in Millon auction house in Paris on September 16th during the annual Menart fair. The exhibition opened to a great reception to a large visiting audience exploring emerging narratives coming from women artists in the Arabian peninsula for the first time in Paris.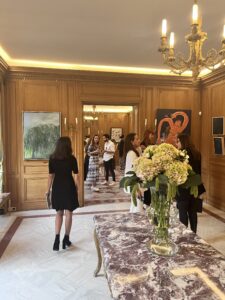 Hunna-Elles opening night in Paris
Visitors were greeted by a captivating array of artworks that spanned various styles and mediums. Vibrant paintings adorned the walls, sculptures stood proudly in corners, and installations beckoned viewers to engage with their intriguing concepts. Artist Mays Al Moosawi was on hand, eager to share her stories and insights, forging connections with admirers of her works.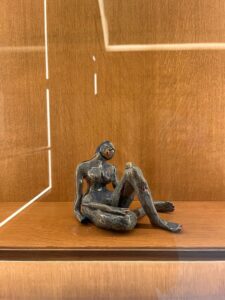 Her Peace Comes From Within, Mays Al Moosawi
The exhibiting artists are part of a new generation redefining the region's visual and conceptual artistic landscape through their practices. Across various media, they explore and reflect on personal and collective experiences, subjectivities, identities, mythologies, and historical and societal evolutions. Their work unfolds nuanced and multifaceted perspectives on the region, its paradoxical modernities and the diasporic experience.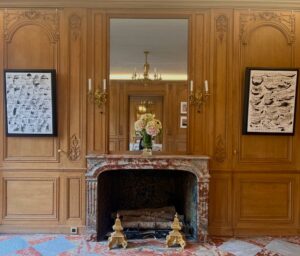 Untitled, Yeebhom series by Bouthayna Al Muftah
Curated by Océane Sailly and held in collaboration between Millon, Hunna Art, and Emergeast, 'Hunna / Elles / ُه  َّن ' is an invitation to discover, for the first time i, the richness and complexity of women's creativity and to gain a better understanding of the region's diverse and evolving art scene.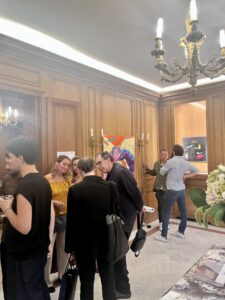 Hunan-Elles opening night in Paris
Exhibition is on view until the September 27th at Millon Auction House in Paris.