Despite the crypto rollercoaster, one thing's for certain: Fine Art NFTs are here to stay.
Since NFTs encompass a wide range of assets, it's important to first define what Fine Art NFTs are. Unlike PFP (profile picture projects) a.k.a Bored Ape Yacht Club and CloneX that are usually a collection of 10K that are bought with a community mindset (with a lot of value in floor price), Fine Art NFTs, similar to traditional art, hold more aesthetic value and are a means to support  an artist's career.
The past weeks have been far from easy for crypto-natives and all those participating in the Web3 space as the market dipped immensely - with Bitcoin plummeting to its lowest value in eight months and Ethereum continuing to hover around $2000 - more than half of its record value. Yet, there is a difference between the crypto market crashing and the longstanding benefit behind what blockchain technology will continue to serve digital artists now and in the near future.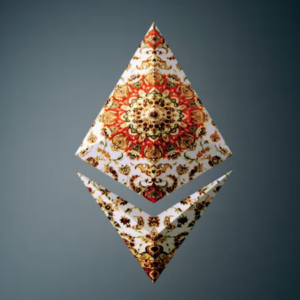 CarpETHereum #2 by Mazyar Kamkar & Reza Vojdani
With the current crypto crash came a slowed down pace of a market moving at the speed of light - giving artists, collectors and builders the space to reevaluate their role in the space. After the $69M Beeple NFT sale in March of 2021, the two things that caught everyone's attention were: money and opportunity. This meant an overflow supply of NFT projects burdening the market, some well thought through while others generated in a matter of seconds. The crash suddenly altered that perception by not only allowing artists to work on their practice without the intense market pressure but to also encourage the entire community to become more conscious and in tune with the reasons why this technology is permanently disrupting the art market. What can come out of this time is a larger focus on curation, working on fully utilizing the technology and collaborating to highlight Fine Art NFTs that require deeper understandings, meaningful connections and cultural awareness.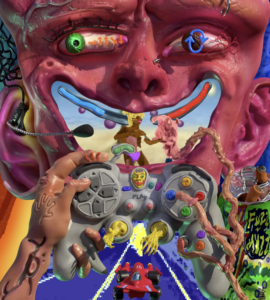 I'm Losing It by Parsa Mostaghim
In Kamiar Maleki's words at a recent NFT talk, "In crisis creativity is at its highest". We are witnessing a digital revolution: artists and creators are on the rise, the way we consume art is continuing to shift and thanks to technology we're unlocking previous limitations to experience life differently. Unlike the more competitive and individualistic traditional art market, the NFT Art market is backed by a strong and empowered community that brings artists and collectors together.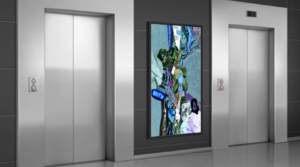 Vivid Vision 2 by Amelia Hadouchi
The value of the artwork shouldn't be defined by the currency. We need to collectively work to develop this deeper cultural consciousness through education, experimentation and reawakening imaginations to all that is possible.
Browse Fine Art NFTs here.