How would you describe your art in 3 words?
Personal – Expressive - Evolving
What is your inspiration behind your abstract body of work?
I draw inspiration from memories and past experiences that translate into many or little layers and strokes. It's my language of expression that I use to discover the future and draw from the past, without an accurate representation of reality. Most of my work is unplanned, being a journey of discovery with different compositions, color, and layers.
Your signature theme behind each series is portraiture, specifically women, can you tell us more about this?
The faces series came about from pure experimentation and accident. I personally think the portraiture of women started by an unintentional deep connection with the subconscious.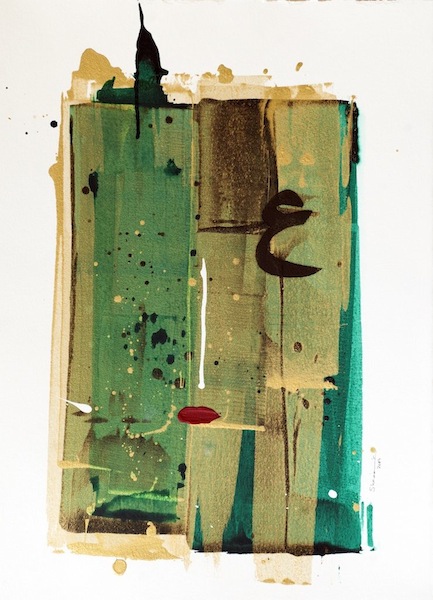 What message or feeling would you like to leave behind when your art is viewed?
My art can inspire discovery and change in the way one feels in any period of time, while building a personal connection with the art piece that relates to one's personal experiences and glimpses of their life.