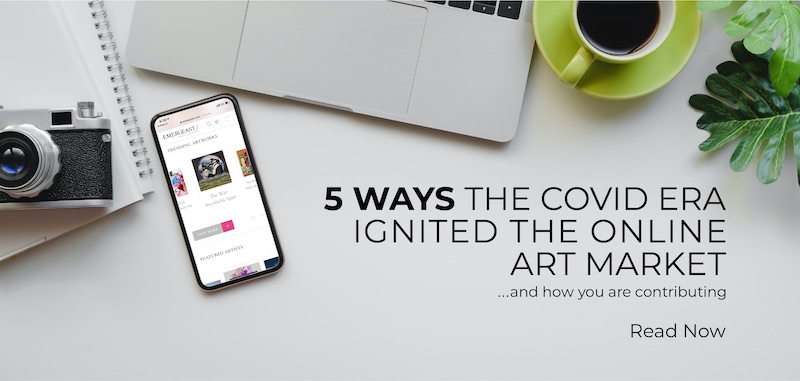 There are no words to describe how tired we've become of the word "coronavirus" as it continuously creeps its way to the front stage of every event. But an undeniable truth is that countless learning lessons and "Aha" moments have emerged to the surface from this global crisis — a few to do with the world Emergeast lives in, yes you guessed it — the online art market.
Below are some interesting insights from this year's official 2020 Hiscox Art Trade report:
1. We're getting more comfortable with our phones, especially when it comes to shopping. Last year, an estimate of 40% of online art sales ($1.29B) were conducted on mobile phones.
2. Price transparency is almost non negotiable. With the rise of more online shopping comes the higher need for trust and transparency between brands and consumers. In last year's Hiscox report, 87% of online buyers said that having visible prices is among their top priorities. In this year's study, 96% of the online platforms said price transparency was a primary factor in building trust.
3. With art comes a great opportunity to make a difference. We all love connecting to our purpose and so do young collectors when they think about their next investment. More online platforms (11%) are giving opportunity for artists and/or buyers to donate part of their work to a charitable cause with another 26% thinking about applying this feature. At Emergeast we used our platform as an opportunity to raise funds for some of the most tragic events this year including the Beirut Explosion and the Yemen hunger crisis, raising just under $20,000.
4. Lockdown did not stop us from satisfying our love for both viewing art and collecting it. With the restrictions of COVID, came the increase of online sales. A Sotheby's report estimated a 131% increase this year (May 2020) in the amount of art bought and a 74% increase in the average price compared to 2019. Auction houses have also experienced rapid growth in online-only sales recently.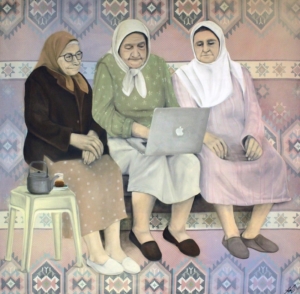 5. 2020 moved us way past the traditional, pushing us to come up with new creative models as well as the way we view art. We're seeing more interesting collaborations between galleries with digital content at its center. Galleries like David Zwirner and Gagosian have become pioneers in the concept of online viewing rooms — a hybrid of an online gallery and traditional business-making of physical galleries. The combination of personalization and exclusive with the transparent are hints as to how other galleries' will be approaching their next moves as they navigate the online sphere.  Speaking of online exhibition spaces, stay tuned for what we have in store for you ;)
error:
Content is protected !!