As we welcome the festive season, reconnecting with loved ones to spread love and appreciation is a priority. Whether you're gifting someone special or yourself, there is nothing more thoughtful than a unique artwork. Here are a 5 reasons an artwork is the perfect gift for this season...
1. Nothing says "you're special" like an original artwork
An artwork is passion, soul and creativity to say the least. Each artwork mulled over delicately by the artist to deliver a personalized yet universal message to the world. It holds intrinsic value simply because it's not found anywhere else. Gifting a unique artwork tells your gift recipient you are as special and original.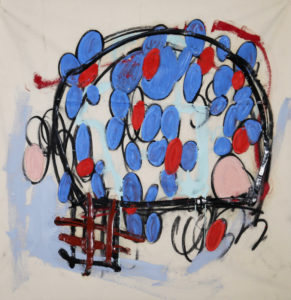 Busy Bone by Taher Jaoui
2. It's been one hell of a year
This 'post-pandemic' year has gotten us feeling all sorts of things. Between the highs and the lows there have been those poignant moments and silver linings speckled around us. There is no way better to end the year than with an artwork hung in your space that will bring up conversations about memories, fun and challenging moments, and the hopes and dreams for the future.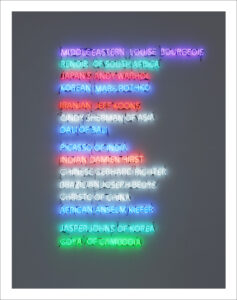 Moments of Glory by Leila Pazooki, $1800
3. It's Covid friendly
Donning your mask, face shield and whatever other Covid armor you need to venture out into the Xmas bustle is not necessary here! Your most thoughtful Xmas shopping can take place from the comfort of your own home with the help of online art assistants and more.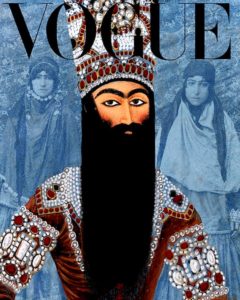 Vogue I by Rabee Baghshani, $2500
4. Connect with loved ones from afar
Being separated from our loved ones for months, has made us want to show our appreciation of them even more. An artwork chosen by you with the interests and passions of your loved one in mind, can be the most thoughtful gift. It shows that you understand that person and what they enjoy, it speaks of your friendship, and will be something beautiful that they will always remember you for.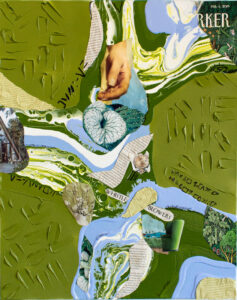 Bloom by Amelia Hadouchi
5. There are a lot of Affordable options
Gifting artwork doesn't need to be expensive. We've curated special gift guide selection of diverse styles that will meet your holiday budget with works like Stereo Queen by Egyptian artist, Perryhan Ashmawi starting at $190. You can also check out our under $900 selection for various gifting options that come in all sizes.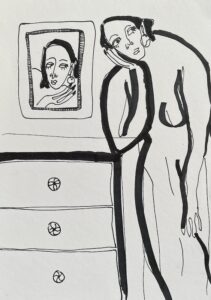 Is He Worth Your Energy? by Mays Al Moosawi, $350
Because what's more thoughtful than a unique gift!
A gift from us to you, we are offering free shipping until December 25th.