While there is a lot of attention on how much money is being made in the NFT space, not much is spoken about how much of that wealth is used for a good cause. Blockchain technology & more specifically NFTs are facilitating our globalized society to give back.
…and the numbers prove it! If 2020 showed us we can raise awareness through social media (Blackout Tuesday for eg), 2021/22 are showing us how to take action. [According to an annual report by Giving Block, the yearly volume of crypto donations grew by 1,558% in 2021 compared to 2020.]
Here are 4 ways NFTs give back to a greater cause:
1.NFTs as a call for International Attention
Back in May of last year, Palestinian artist Khaled Jarrar worked on a series to help raise awarness on the 74-year issue of Palestinian occupation among the international community. Jarrar's NFT, 'If I don't steal your home someone else will steal it', involved a digital artwork of an animated image portraying a valley in the West Bank that has been occupied by Israeli settlement homes. The unique NFT was also accompanied by a jar of Jarrar's fertile soil from Palestine sent to the collector's address.
"I used an NFT because it is the latest trend and I believe it will help bring awareness to the issues we Palestinians are facing now through art." -  Khaled Jarrar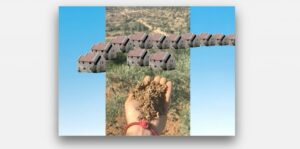 If I don't steal your home someone else will steal it by Khaled Jarrar on the Our Zora platform.
2.NFTs raising aid and money for countries in conflict
With the devastating news of the ongoing conflict in Ukraine, NFTs have provided a new sense of hope by supporting refugees and people of Ukraine through projects donating to charities.
The Ukrainian government plans to launch its own NFT project with efforts to raise aid and money for its people. One crypto donation of a CryptoPunk #5346 helped raise an estimate of $230,000. Read more on campaigns to help Ukraine here.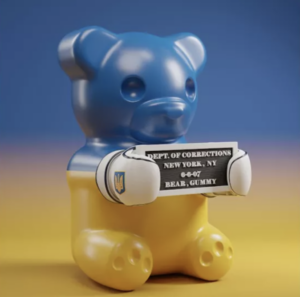 Vandalz for Ukraine: WhIsBe x Wladimir Klitschko
3.NFTs giving back to the environment 
While a setback of Bitcoin and Ethereum is its enormous greenhouse gas emissions, there have been proactive efforts from certain NFT projects and initiatives to give back to the environment. 'Woodies', a 10,000 item NFT collection, allocated over one million in funds to Trees for the Future, a charitable organization dedicated to planting trees. Other Proof of Stake (POS)  blockchains such as Flow provides an eco-friendly solution to a more sustainable Web3 ecosystem. Fun fact: Buying an NFT on 'The Vault', CNN's Flow-powered marketplace uses less energy than a Google search.

Woodies, NFT Collection on Opensea.io
4.NFTs supporting underprivileged communities
UNICEF (the United Nations Children's Fund), commemorated their 75th anniversary by launching a 1,000 NFT collection to support digital connectivity between schools in undeserved communities. In collaboration with a data visualization scientist and artist Nadia Bremer, the project raised an impressive 235 ETH!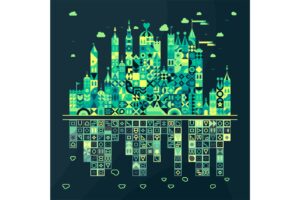 Nadia Bremer, UNICEF
These are just four ways NFTs have been used as a mechanism to contribute to certain initiatives and charities. With the wider adoption of blockchain technology, we can hope to see more of these efforts from the collective on a larger scale, increasing awareness on the importance of contributing to social, environmental and humanitarian causes.