Updated September 1, 2023
Limited editions. We can find them almost everywhere in the art world these days, but how well do we actually understand their significance and value? Here are 4 things to know about limited editions:
1. Printmaking goes way back!
In the late 19th century, during the rise of modernism, printmaking became widely adopted in the art world as a medium for artists. Printmaking has long evolved since its inception during the Han Dynasty in China with different ways to create a limited edition print, such as using a master plate to create multiple artworks and today more commonly, using the latest in tech for the best quality finishes.
Did you know: that the term 'edition' in printmaking, refers to the total number of prints struck from one plate or main artwork? There are typically two types of editions: Open edition and limited edition prints, see next point for more on this!

Magic Carpet by Adra Kandil
2. Limited editions are original
While there is a common misconception that prints can be mass produced, limited edition prints couldn't be further from that belief. Contrary to open editions, limited editions have a restricted amount that can be produced and no more. Their scarcity in the art world is what raises their worth and makes them as valuable as any original artwork. A rule of thumb: the smaller the edition number, the higher the price and hence more valuable it will likely become, for instance an edition of 10 would be more valuable than an edition of 30 or 40.
Bonus point...
Some limited edition prints also include what is known as Artist Proof (AP). What might look like calculus at first glance when looking at an edition size, are the 'proofs' or editions that artists usually keep aside for their personal collection. So if you ever get your hands on one, it would be a very valuable edition! These few "proofs" are signed by the artist and generally sold for an additional fee of 10-30% of the standard edition.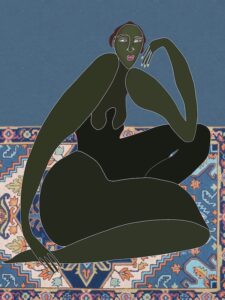 The Wars Inside My Head Don't Define Me by Mays Al Moosawi
3. Limited Editions provide the opportunity to collect work from established artists
For decades, limited edition prints have been a way for established artists to become more accessible and affordable to a larger number of people. Did you know: Christie's and Sotheby's hold auctions exclusively for prints? In 2011, a print for Pablo Picasso went for 5.12M at a Christie's auction. At Emergeast, we recently announced the latest addition of exclusive limited prints by renowned Iranian artist, Leila Pazooki. This marks a special milestone for Leila Pazooki's notable works since it is disseminating her powerful messages on social and political issues to a wider audience. At the same time young collectors can enjoy the physical practicality of Leila Pazooki's work in their homes.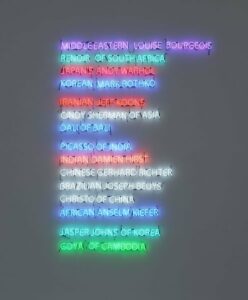 Moments of Glory by Leila Pazooki
4. The medium is in the printing technique 
There are various printing techniques when it comes to printmaking, each with its own speciality and use. Some examples include serigraphs, lithographs, woodcuts, etchings, giclee and offset prints which lead to different textures and finishes. Learning more about the process of the creation of the print can lead to a deeper appreciation towards it! Helen Zughaib, who is known for using gouache (an opaque watercolour), chooses to print her work with archival pigment print on German etching paper. "I found it allowed me the beautiful, pure and clean colours. It creates a flatness and sort of velvety finish that I love."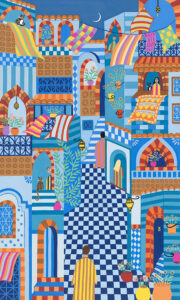 Blue City by Helen Zughaib
From edition number, to artist signature to dimension and printing method or paper type, there are many factors to consider before deciding on which limited edition work to collect. With a wide variety of limited edition prints on Emergeast, don't hesitate to ask away if you'd like to know any more information about any specific one! With their accessibility, originality and wide variety, a collector like yourself can find many limited edition options to build an impressive collection!