The Online Effect for the Young Collector...
By Bianca Castro
There's no denying that the experience in a physical art gallery still cannot be replaced — or topped even more so — by online art galleries despite the recent efforts to create an immersive, seemingly real experience.
However the internet has essentially given us instant access to a wide selection of artworks by artists from all around the world. Google Cultural Institute introduced the virtual tour feature, which gives users an immersive tour of famous art galleries in New York, Paris, London, Doha and many more. There are also online art galleries like EMERGEAST, which offer a selection of artworks online from the top Middle Eastern artists.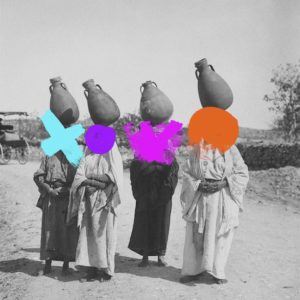 1. A wide selection of artworks
With online art galleries, artworks and art collectors are brought together regardless of their physical whereabouts. Young art collectors are given the opportunity to discover new artists from the comfort of their homes, and find artworks that resonate with them without having to travel the whole world.
Some art buyers worry that buying art online denies them the experience to see the artwork in the flesh, and have a feel of it before buying it. However with the advances of technology, online art galleries like EMERGEAST offer high resolution on-screen rendition of the artwork with zooming in feature, or presented on a wall to give buyers an idea of how it would look like in a certain space.
2. A choice of budget range
Majority of the art e-commerce world feature a roster of young emerging artists who are new to the art scene, which essentially means that they offer lower priced artworks. This makes for an attainable way to build an art collection for young collectors on a budget.
3. Online art market continues to grow
The Hiscox Report for the online art industry says that online art galleries continue to expand their clientele and double their sales in the past year. Some galleries are also adapting to the new forms of art commerce, and are now offering online art galleries where art buyers can directly buy works online.
4. No pressure!
Browsing, reading, scrolling and re-scrolling with no time limit and nobody watching you - need we say more? Looking for art online offers new collectors to take their time and go back to their wishlist as often as they want before they decide on what's calling out their name. A luxury the young collector will find comforting as they embark on their collecting journey.