EMERGEAST hosts Fourth Dubai Auction: Edition 4
(DUBAI, October 3, 2017) EMERGEAST – the first online art gallery for emerging Middle Eastern artists is to host fourth auction as part of their dynamic annual auction series in Dubai. The fourth edition of the EMERGEAST auctions, will take place on November 6 at 19:00 at Le Cirque, The Ritz-Carlton in Dubai's buzzing DIFC district. The night opens with a cocktail reception from 19:00 until 20:00, where guests are invited to engage with the artworks and immerse themselves in conversations with like-minded Urbanites and enjoy drinks and canapés, followed by the auction starting at 20:00.
Following the success of the previous auctions, EMERGEAST returns with a wide selection of unique and exclusive artworks brought to you by the rising stars of the Middle East. Back with a fresh new collective, this auction includes never before seen works coming under EMERGEAST's umbrella. Edition 4 will comprise of 27 lots by emerging and mid career Middle Eastern artists including a variety of paintings, sculptures and forms of new media. Highlights include artworks by Egyptian artist Hossam Dirar, Iranian artist Sassan Behnam Bakhtiar and Lebanese artist Selim Attieh.
The Gallery's expanding roster will be showcased with artworks displayed from the entire region with a selection bound to satisfy the appetites of Urbanite collectors. From pop art to calligraphy to abstract works, the auction is guaranteed to cater to a variety of tastes. A central focus of the online gallery's ethos is to continue to offer an affordable selection to young collectors in order to experience the thrill of an auction setting, with artworks going under the hammer for values between USD 700-8,000.
Continuing to break down the barriers of the art world, the audience is invited to view the artworks up close and discover what captures their heart prior to auction night at La Serre Boulangerie from October 16. Guests will have a chance to inquire about the lots on display and place a silent bid. Bidders will have a chance to register prior to the auction and they will be able to pick up their paddles at the start of the live auction.
Edition 4 is anticipated to raise the bar for a new generation of young collectors continuing to build their art collection through EMERGEAST.com's digital space.
Browse the catalogue here.
#itshammertimedxb / @emergeast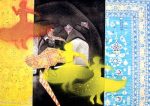 Sassan Behnam Bakhtiar / Iran / 50x60 cm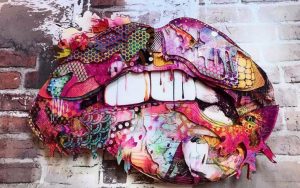 Selim Attieh / Lebanon / 90x120x10 cm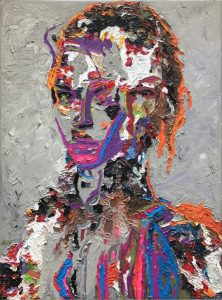 Hossam Dirar / Egypt / 100x80 cm