Zaina El Said is an artist who excels at exploring the endless possibilities the digital world has to offer. Through her digital collages and prints, El Said's works endow a surrealistic and unexpected feeling, which leaves the viewer's imagination to wander. Her artworks carry a beautiful timelessness: no time era or space is visible. We sat with Zaina to learn more about her divine works and what they represent.
You have a signature digital collage style, how do you differentiate yourself from general pop art?
I can say that symmetry, pattern and vivid colours are usually evident in my work. I also incorporate elements from world cultures such as architecture, motifs, landscape etc. hence, I believe what differentiates my style is the visibility of these elements in each work.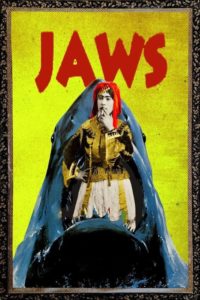 Which artists have inspired you in your journey so far?
There are endless artists, but if I had to choose, it would be Salvador Dali, Qajar art and the late Fakher El Nissa Zeid.
How do you imagine the connection between your art and the individual?
I often receive similar comments from people who describe my work as colourful and happy with a twist. I aspire it can create a dialogue between the work and the viewer where one can create his own interpretation or story behind it.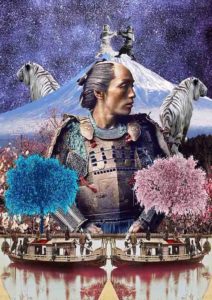 You often incorporate elements from different cultures in your artworks, what is the story behind this?
In essence, I believe all cultures complement one another, and it is so beautiful to create one piece that incorporates different cultural elements from across the globe and witness how it truly is harmonious. I guess it comes from aspiring to see world cultures co-create rather than dispute.
What is your take on EMERGEAST as an online platform for emerging Middle Eastern artists?
It's a brilliant platform that has successfully shed light on many hidden talents. Additionally, they are highly professional and treat their artists with high integrity and respect.