PART II
By Bianca Castro
Be your own curator...
By definition, collecting means "to get similar things from different places and bring them together". A good art collection tells a story, and creates a singular cohesive experience through the artworks that have certain commonalities among them. From figuring out your taste to conceptualizing your collection, here are the three fundamental steps to build your art collection as a young collector in the seemingly overwhelming art world.
STEP 1: Discover a lot of art
One does not necessarily need an arts background to be a great art collector. However, it is said that the better education you have, the better your collection will be. Training your eye and figuring out your taste can be done by visiting as many museums as you can to familiarize yourself with different mediums, styles and periods; going to art fairs both near and further afield, browsing through online art galleries such as EMERGEAST, Google Arts & Culture, and Manhattan Arts – Artist Showcase Gallery; and reading printed materials like art books and magazines.
STEP 2: Decide on your collection's overall concept
A collection that does not have a unifying theme is not an art collection, but a mere assortment of artworks. Italian art collector Jean Pigozzi said, "I find it completely uninteresting when you go to somebody's house and they have one Warhol, one 
Richard Prince
, one this, one that. You have to have some kind of a theme."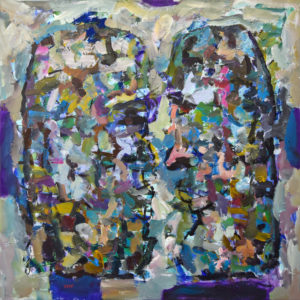 STEP 3: Do your reading on the artists
Buying an artwork goes beyond being drawn to its visually pleasing appearance. To build a meaningful collection, you need to really understand the artwork. Do your research; the first place to do it is about the artist's bio, origin and career background (usually their CVs should accompany the artist's portfolio) as this set of information will lay out the artist's value up until now and their future direction for their careers.