Born in Tunis and currently residing in Madrid, Taher's works have been exhibited in various solo and group shows across Europe, Africa, and the USA. Creating captivating and labor-intensive work with an idea of continuing the legacy of abstract expressionism movement from the 50's & 60's, Taher's spontaneous and intuitive approach to his paintings result in rich assemblages of layered forms, vibrant colours, expressive gestures, and mathematical signs and formulas.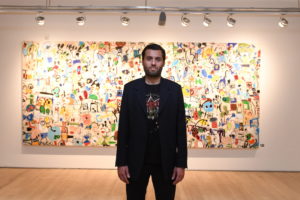 After the outbreak in March 2020, Taher felt compelled to incorporate figurative elements into his abstract works. Depicting the human body at the center of his paintings is a way to represent our innate humility at a time when the world was stripped from everything else.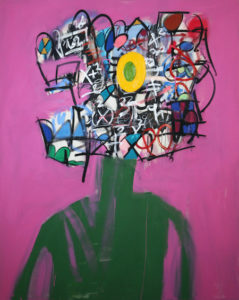 "Since the pandemic, I felt a strong need to add some representational aspects to my work. It is undoubtedly connected to all the new notions of social distancing and fear from any type of human contact. I felt a need to put some representation of the human body as the center of attention. It has been a long journey and it is only the beginning. I experimented with different media, forms, colors, shapes and techniques while remaining faithful to my core approach. The human body is one dimension and humanity is much more than that" Taher said.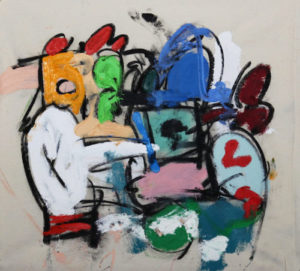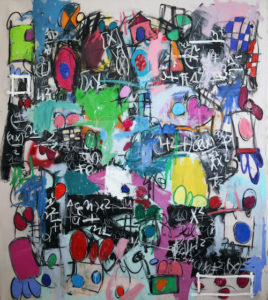 As Taher continues to develop his artistic practice, his approach to painting by tapping into his intuitive emotions remains the same, "I translate impulses of the moment into an action with material. I work on establishing a subconscious dialogue between the composition and my feelings of the present moment."
For Taher's full profile click here.