While 2020 is coming to a close, the online space certainly isn't. Not only has the pandemic accelerated the process of transforming the art world to online but also helped galleries connect collectors to more upcoming digital artists, making their art the most current desired medium to invest in!
A quick historical fun fact: Digital art was first coined in the 1980s. But that certainly wasn't the first time digital art was created. A lot of experimentation was already taking place all the way back to 1965 when a German art student, Frieder Nake, made one of the first digital works by entering an algorithm to mathematically translate a Paul Klee painting.
A recent talk 'Investing in Digital Art: Getting in Early on Art's Newest Asset Class' by YPO, cited a recent example of a digital painting on aluminium by America's digital master (see below). Estimated between USD 18-22k at Phillips New York, the piece was sold for 3 times the price, proving that the demand for digital works is rising quickly. This should give us an inclination of this rapid rise of this medium and why now is the time to invest!
'Might and Magic and the Mandate of Heaven', Petra Cortright, 2014
Today, digital art has expanded into directions deemed seemingly impossible. With a wide array of forms, we know how tongue-twisting it can get to define digital art! But a digital artwork is usually one that includes features like light, video, software technology or sound to evoke multimedia experiences. With all of us becoming more immersed into the digital realm, it's never been more timely than right now to enter this emerging market...and here's why:
It's the fastest growing art movement because...
Since film and photography, there hasn't been a movement today that is more rapidly growing than digital art. While modern paintings are still the most collected form of art and might continue to be for a long time, digital art will cause more disruption as it will likely become a larger fraction of the overall number of works traded on the secondary market — an exciting investment opportunity!
It's wallet friendly because...
Digital art price points are more friendly on your wallet than other mediums. That's because they start at very accessible price points for emerging and younger artists with often a higher number of editions. Once the artist's popularity increases, prices tend to catch up pretty quick! So if you like what you see by emerging digital artists — you got yourself a keeper!
It has value because...
There is always the question of 'Is a print an original artwork?' and  'Is it worth collecting if it can be replicated and redistributed?' Our answer: Yes it is collectible and it will accrue in value (depending on two factors). First, by including the valid certification of authenticity by the artist and second by creating limited editions of the work to ensure it can only be printed a restricted number of times. Every digital work includes these two important factors, making each piece retain and increase in value over time. In the near future, blockchain will begin to play a role in authenticity and tokenization of digital work which will surely be exciting to watch.
We resonate with it because...
With digital art, artists can readily merge, combine, and fragment photographs, illustrations, and text to create a representation of present times that is still connected to historical or traditional references. For those reasons, young collectors raised in a country different from their own but still yearn to be connected to their roots, can resonate deeply with digital art. Hugging Damascus by Syrian digital artist, Adnan Samman is one of the most powerful and emotive depictions of the intimate attachment Syrians have to their beloved country. While Iranian digital artist, Rabee Baghshani plays on satirical representations of East meet West by placing Qajar figures with Andy Warhols' Campbell's soup in her popular Coca Cola Shahnameh piece.
As galleries, curators, and museums open the doors for digital art, we are quickly reaching an exciting inflection point, a transition phase in the way we digest and collect art. At the same time, we are becoming better connected to our region's rising digital artists who continue to push boundaries and produce inspiring work that we strongly resonate with.
Emerging digital artists to explore:
There are many young and rising artists that are already leading the digital art scene in the Middle East that you can get to know:
Adnan Samman: Syrian digital collagist known for his imaginative nostalgic pieces that takes us back in time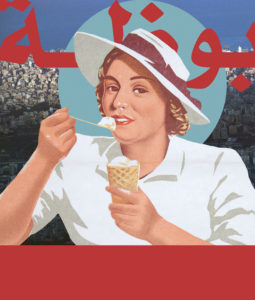 (More on Adnan here)
Muhcine Ennou: Amsterdam-based Morrocan artist mastered CGI (computer-generated imagery) to create timeless works on desert scenes .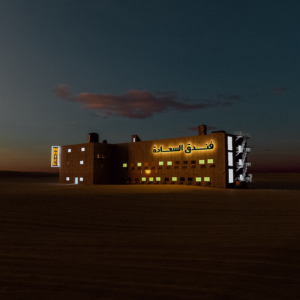 (More on Muhcine here)
Beya Khalifa: Egyptian digital collagist changing the Middle Easteren art scene with her surrealist works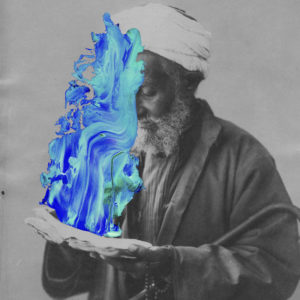 (More on Beya here)
Rabee Baghshani: Iranian digital artist popular for her playfulness between Eastern tradition and contemporary Western elements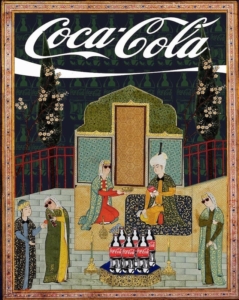 (More on Rabee here)
Zaina El-Said: Iraqi Jordanian artist who entrenches herself in various landscapes, characters, and forms transporting us to romanticised lands.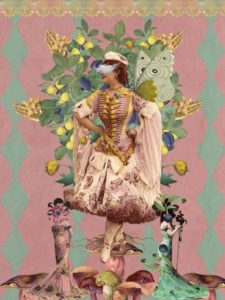 (More on Zaina here)
By Alia Kawar