Considered to be one of the Middle East's rising art stars, Palestinian-born, Salt Lake City-based Nic Courdy is changing the contemporary art conversation one residency at a time. Currently in Beirut, Courdy, who received his BFA in Fine Art Painting from the University of Utah, has moved from a traditional fine art background, has since moved his practice to one enhanced by digital media to explore ideas of compilation aesthetics. As a result, Courdy presents his audience with highly imaginative works that create a hybrid of past and present art forms, producing a new contemporary style. Here, we sat down with Nic to learn more about his journey...
Nic, you're a Palestinian-American artist who only recently reconnected  with the Arab region. Tell us about your journey so far...
I was fortunate enough to participate in a Beirut Art Residency, spending several months in the region. Being able to interact and communicate with other creative minds from the area was the most important part for me. I was immediately part of a community of thinkers and creatives. That definitely had an effect on the stories I told and the imagery I used.
How do you feel your artwork has been received in the Middle East since your exposure in the region?
I have been really happy with the reception of my work. I owe a good deal to both EMERGEAST and Beirut Art Residency for going above and beyond for the opportunities and exposure they have provided.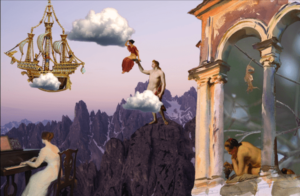 Growing up in Salt Lake City, Utah with your family — can you tell us a little bit about your Middle Eastern influence at home and how this has affected your journey as an artist...
I think there are certain cultural nuances that I'm more comfortable with because I had the experience of being around them as a kid. Even at a young age I was able to identify with Middle Eastern influences, which were very different from what my friends had at home. I think that was a catalyst for my interest in Middle Eastern culture and other world cultures. In a sense, it may be responsible for the way I approach my artworks — compiling imagery from many different time periods and cultures.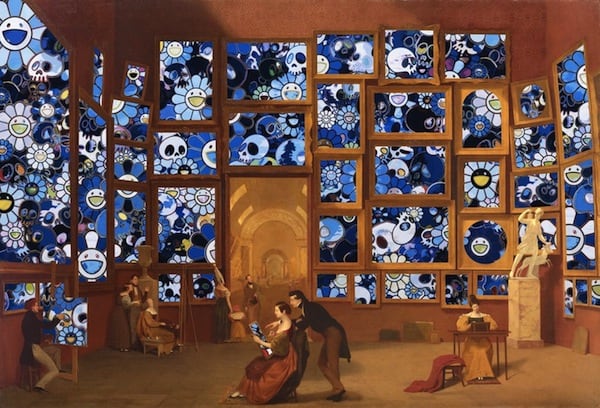 Would you say you are a Western artist with an Eastern influence or an Eastern artist with a Western influence?
I believe that the environment in which you grow up in has a profound impact on your development throughout life. It could be things in your immediate environment that you really take to or there could be a lack of something that pushes you outward. For me, I would say it was the latter. I don't feel it's necessary to label my work as western or eastern but speaking strictly from a geographical perspective — I have spent more of my time in the west, received my education in the west and imagine that it has a large impact on the way I approach things. That being said, I don't think that those experiences diminish any of the eastern influences or experiences I have had.
Your signature medium would have to be your video art. Can you talk us through your inspiration behind your videos?
I pull inspiration from many different ideas. I have a huge interest in internet culture and how it's affected our social relationships, the public domain and the availability of digital content, art history, storytelling and narrative. I took these interests and began using them to create these videos. With each video I try to tell a story, some more poetic than others. The narratives generally deal with situations and relationships that we find ourselves in during contemporary life.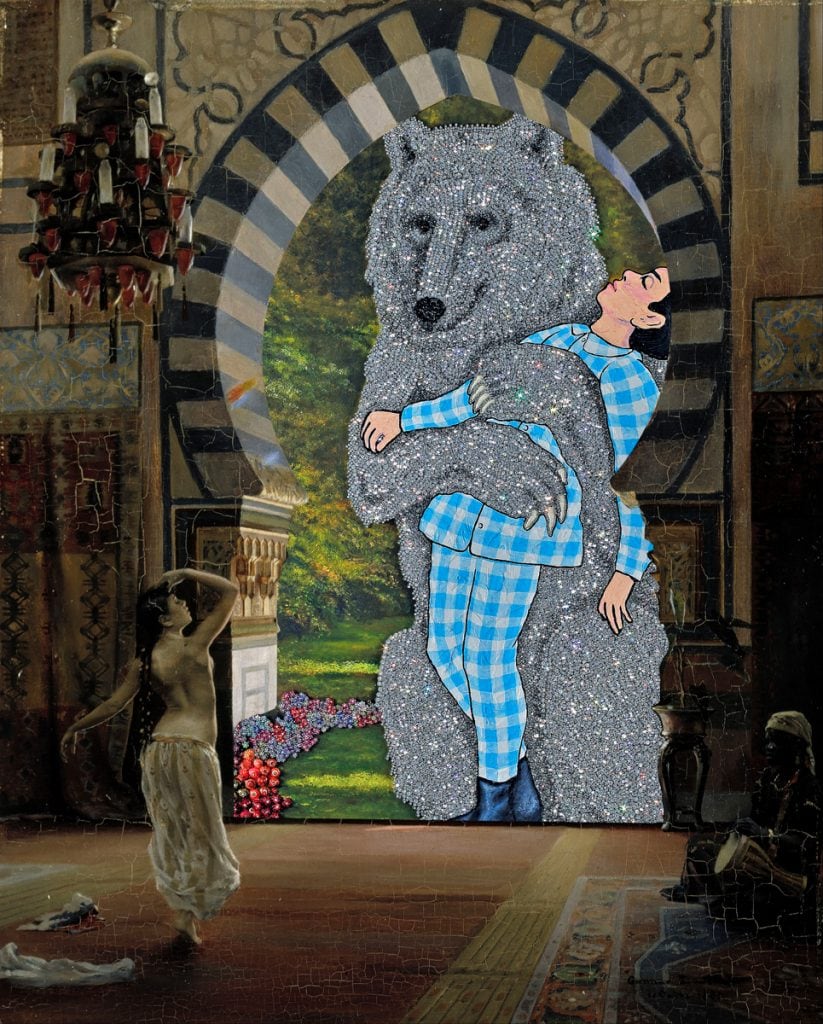 Does your art convey a message to the Middle Eastern audience?
I don't really wish to convey a specific message. The goal is to have someone take a moment to consider the narrative or enjoy the aesthetics of the work. I hope that they can find or draw some parallel to an experience they may have had or are having.
Where do you dream of displaying your art?
It's important to my process to get the opportunity to display work outside of the digital arena. Of course, I have ambitions to display in well-known museums but I like to focus my efforts on what I can do in the present. As long as I am able to focus on my growth as an artist, I am hopeful future opportunities like that will eventually happen.