Currently working on her PhD in Fine Arts in Strasbourg, France, Elham obtained her Masters and Undergraduate degrees in Tehran. Elham's mathematical background enhances the technical approach she has towards her work. Through her artistic journey, she has developed a distinctive style in which she delicately creates impulses through a game of colour, both subtle and expressive. Elham's images and forms are theoretically distant from each other, both traditional yet contemporary, her artworks produce a unique synergy and a visual feast for the observing individual. Elham sat with EMERGEAST to tell us more about her art…
Who is Elham Etemadi the artist?
I identify myself as an Empiricist, who likes to experience different types of techniques and spaces, from Iranian miniatures to expressionism and surrealism.
In your art, you seem to create links between visual and imaginary elements. How do you choose the subject matter for your work?
I take my visual elements out of daily events, memories, my past, and my childhood. I also tend to use elements from eastern mythology, animals, nature, and the circus, which are all my original references. For my artworks, colour is the most important tool. On my canvas, I like to have plants, animals, toys, and architectural elements stand alongside humans. Reality fuses with the imaginary and it feels as though the space provides them an infinite freedom.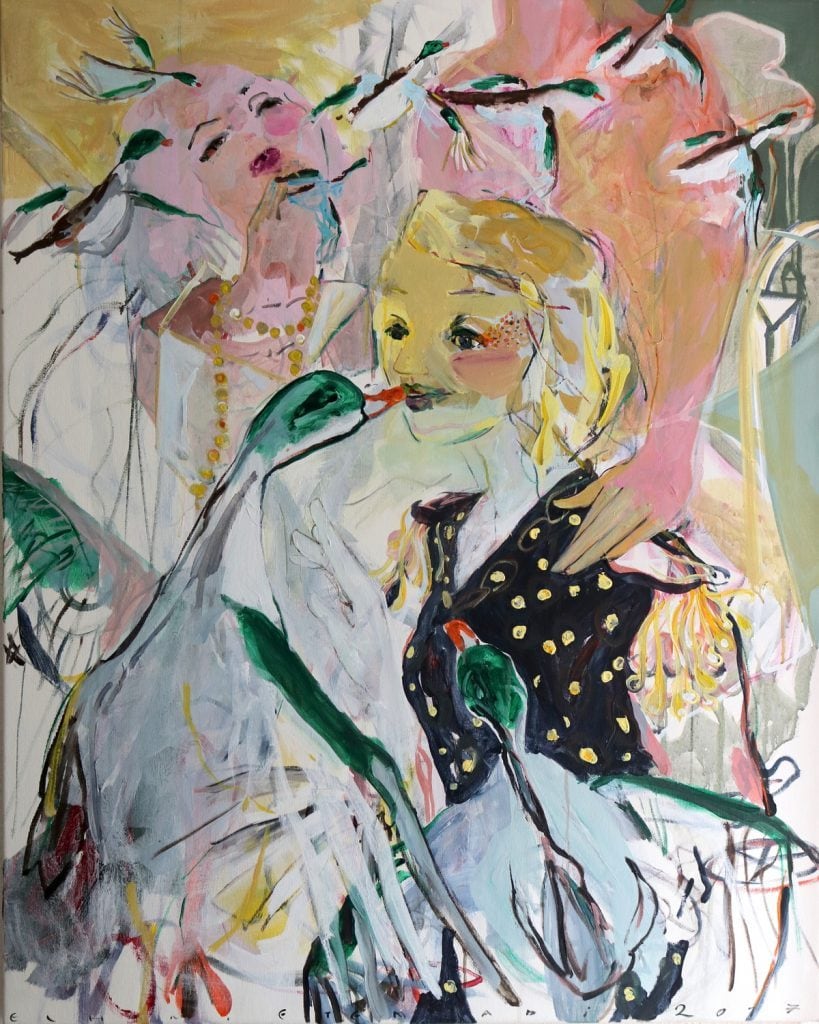 Tell us about what it felt like for your talent to be recognized all across Europe!
I began painting in Iran, so this is where I developed my artistic language. Subconsciously I've been heavily inspired by eastern mythology. I believe the Western collectors find the colours and light effects that I use interesting and mysterious.
How do you feel your art has evolved since moving to France to pursue your PhD?
It has evolved more than I initially thought it would. The proposal for my PhD focuses on 'game in contemporary art', which is a challenging topic to study. As a result, I have been expanding my knowledge by visiting contemporary museums and galleries across Europe and discovering the artworks displayed in all these places has strongly motivated me and I've conveyed that through my artworks.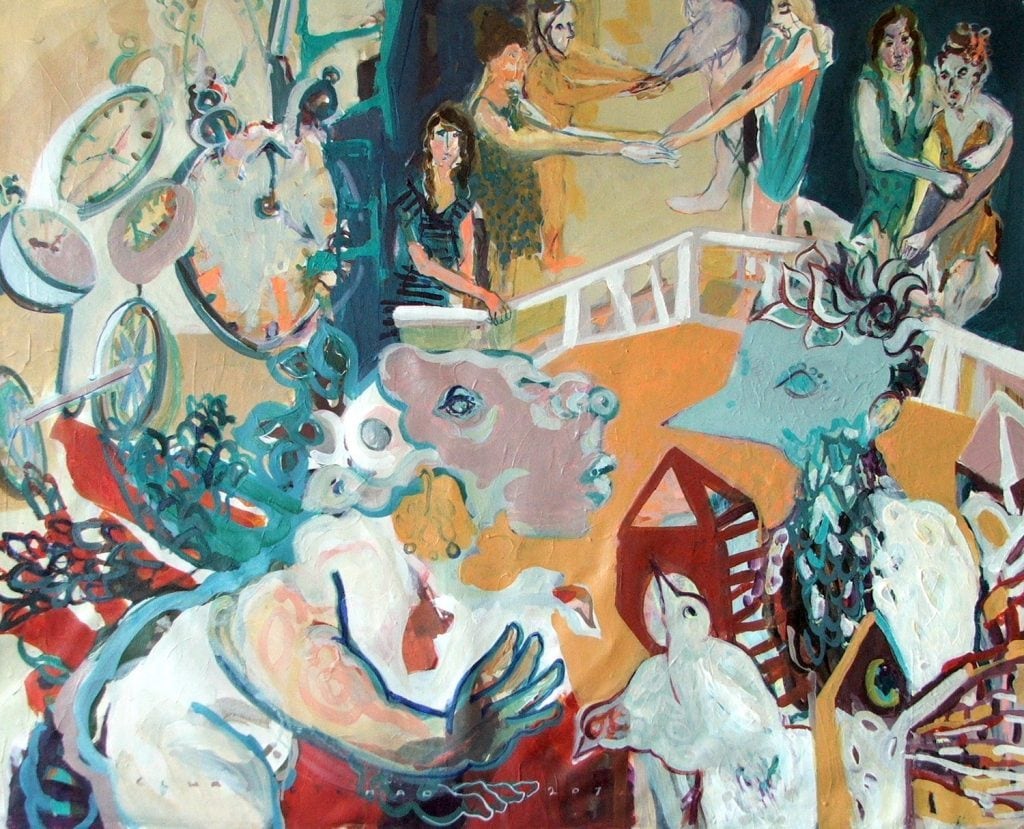 Where do you dream of displaying your art and why?
The journey of this challenge is an interesting and beautiful one for me. The only task I set myself is to continue painting, with wisdom, eagerness, excitement and using the knowledge I continue to acquire regarding contemporary history. The destination of an artwork is unpredictable. Events are a key in the success of artworks, and I am keen to continue to welcome events to display my artworks.
What is your audience looking for when observing an Elham Etemadi artwork?
It seems that because my artworks are narrative oriented works, my audience usually create their own stories through their own eyes. It is in this way that they enter the realm of my paintings. I use a balanced composition and varied colours which is another language that I apply.
What advice would you give young artists looking for international exposure?
Before starting an artwork you must feel the art, and afterwards do not leave it, continue working every day until the works find their own way and continue.